UPDATE August 13, 2021: Our second small run of The Juliet Jacket is in production! Pre-orders are available for size Medium and are set to arrive in September.

UPDATE June 15th, 2021: Everyone who backed The Juliet Jacket on Kickstarter has received their jackets. We've heard great feedback from folks and are thrilled that so many of you love your new Juliet! We're adding a limited number of jackets/ sizes to order on 6/16 and will use the funds we receive from those to start working on producing the next small run. If you're interested in ordering one in the future, please check out our size chart and DM us on Instagram (@ninelivesmotowear) or the contact form on our site to let us know your size.

UPDATE March 26th, 2021: It's a wrap! Our Kickstarter campaign for The Juliet Moto Jacket is officially over. Thanks to your pledges, we will have enough funding to produce our first small run of this jacket that we've poured our hearts into. Stay tuned for updates on production and thank you all so much for your support. It means the world! ✨
We're a new small business with big dreams. Our initial Kickstarter campaign goal will help launch our brand by allowing us to produce our first small run of The Juliet Jacket, designed by women, for women.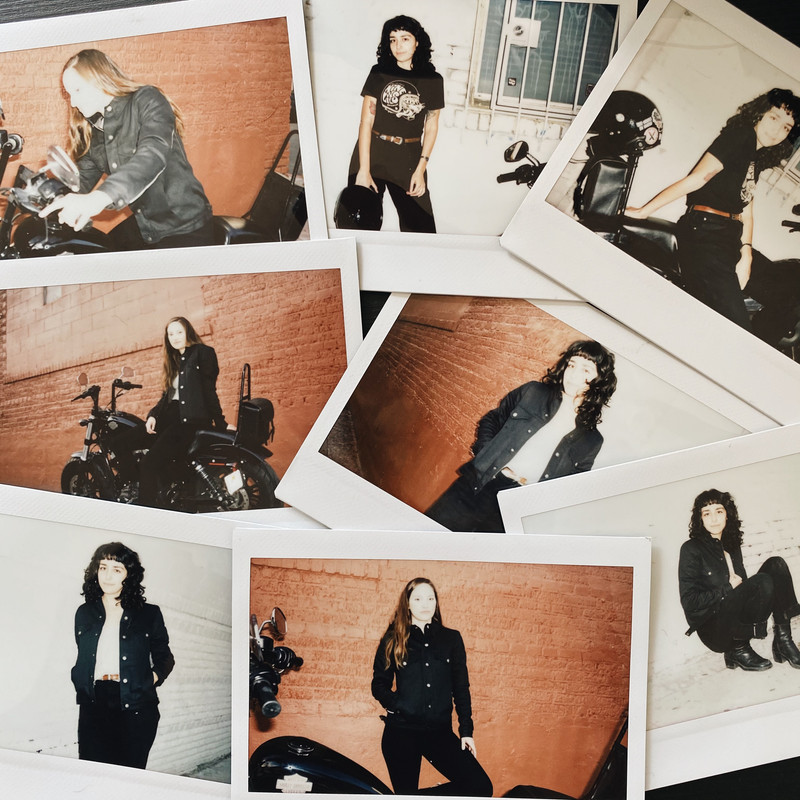 We have many ideas for other apparel and accessories in the future and we're asking for your help to get Nine Lives Motowear started. We're confident that we'll create something unique, stylish and safe that you'll be able to wear on and off the bike for years to come. We can't do this without your support.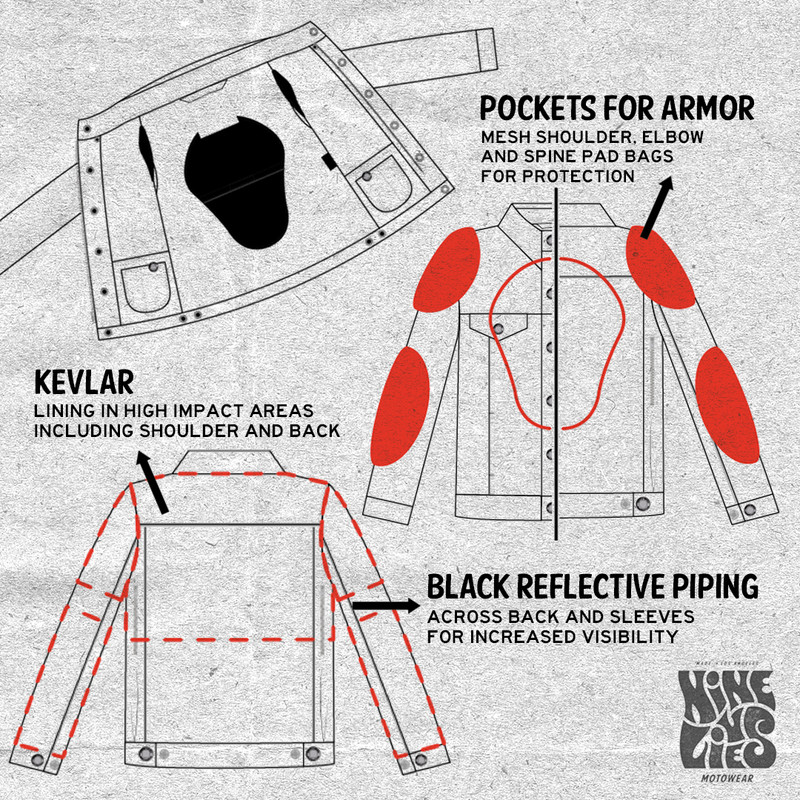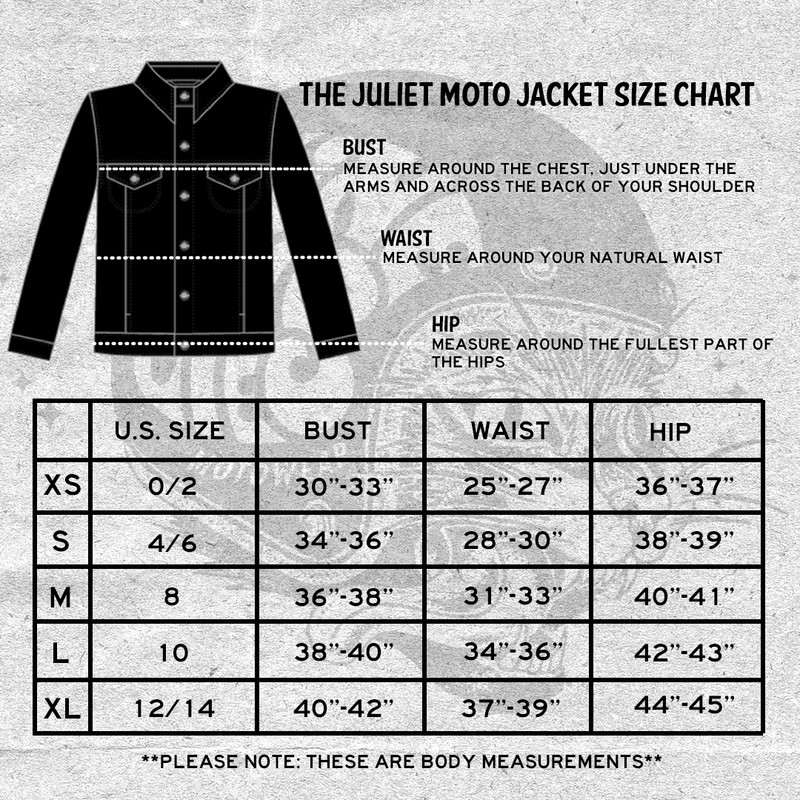 With Kickstarter, we'll be able to use pre-orders to offer backers The Juliet Jacket at a discounted rate, skipping the retail markup. Backing us now is your chance to support a new small business and get our first product at a fraction of the cost.
Back us on Kickstarter here!